eCommerce website developer
near Bromley, London
Nozzy Digital Works
STARTING UP AN E-COMMERCE WEBSITE
If you want to start an online shop and looking for an eCommerce website developer near Bromley, please contact us.
CHOOSE THE RIGHT PLATFORM TOGETHER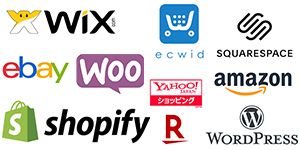 Shopify, Ecwid, WordPress + woo-commerce, or joining giant shopping malls, choosing the right platform for your business and budget is important for starting -up.
We can expand the scale of business in the future, but let's concentrate on what we can do now and move toward the future plan.
Discuss the best strategy with professional advice.
Free 30 mins Zoom consultation is available.
SETTING UP AN E-COMMERCE WEBSITE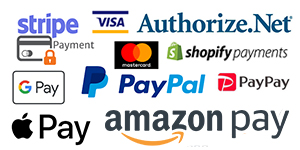 Configuring the shopping system setting is quite complex for the shop owners. A web designer only designs the site to look great, but I can provide support with everything until you can start your shop.
For example, I can provide the following services about the domain, e-mails, hosting servers, payment gateways, delivery settings, shopping carts, templates or themes, forms, and customer database and SEO, as well as graphic design and effective layout according to the strategy of selling things online.
SUPPORT MAINTAINING THE ONLINE SHOP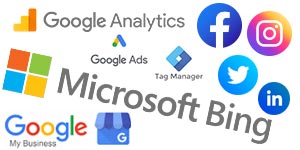 Promotion is the next thing to focus on, but it is also hard for the shop owner to set up a connection with all Google services, Facebook and Instagram business accounts, newsletters, and other daily promotions. Those services have been updated and the setting is quite complex.
The system and apps will be updated every day and the settings need to be reviewed and updated from time to time. There are often some small problems with the system and apps too, which I can also fix.
PRICE LIST
E-Commerce Website
Shopping System Configuration BASIC – £300
(up to 5 products)
Template & Layout setting BASIC – £300
Extra work – £15/hour
Advanced design, features and configuration, SEO plug-in setting support, Google Analytics configurations, etc
Web Development
Small Website Development – £300
(Up to 5 pages)
Extra work – £15/hour
Advanced design, features and configuration
Troubleshoots – £15/hour
Monthly & technical Support
Simply count by £15/hour
any kind of tasks that can be managed remotely
graphic design for printing, PDF leaflets, technical support
3 hours/month – £45
6 hours/month – £90
9 hours/month – £135
[NEW] SNS Short clips, 3-5 mins – £30 / clip
OTHER SERVICES

Logo Design, Product images, promotional banners or attractive Instagram images. I can use Adobe Ill…
Free 30 mins ZOOM consultation
WHY CHOOSE ME
We can communicate well with the world and it has already become a common thing in our modern life. We can work together from anywhere on the internet. The important thing is to find the right person to work with.
Over 20 Years
Of Experience
In
E-Commerce
And
IT Support
My career started with a consulting company's web designer. Because of a consulting company, I was trained a lot about running e-commerce and digital promotion since the late '90s. I also worked as a Japanese ISP as 1st line technical support. I also worked in an IT department at a Japanese International company in London. My position was as an application support staff.
I have started my own business in 2008. I can use my wide range of skills and experience in graphic design, websites, the Internet, online shops, shopping malls, servers and IT support.
I am qualified with CompTIA, Microsoft (MCP). Passed CCNA but it is expired.
I am quite technical than other web designers who only provide website creation.

I enjoy seeing a small business getting bigger, so I focus on running your business as a partner.
ABOUT ME
eCommerce website developer near Bromley, London
Nozzy – Web Designer, Web Developer, E-Commerce Specialist
I like graphic design and art. I started to learn web design in Japan and have been working as a web I like graphic design, art and computing. I started to learn web design in Japan and have been working as a web designer, developer, and marketer for a number of years. I have also worked at a technical help desk for various companies. Once I joined an IT department as an application support engineer, dealing with 800 employees' databases, so I'm also good at using a customer database.
From Online Business to IT support, I can offer anything I can do for your business remotely at an hourly rate.
Nozzy has helped me to build a successful e-commerce website and more importantly, she has maintained and updated it since 2011. She listens closely to the details required by her clients and tailors her support packages to suit their individual needs. She takes the technical difficulties out of process allowing you to focus on your business.
She is also a great teacher and now I can manage my shop by myself better than used to. However, starting to use a new POS system and complex settings of the Newsletter system, and dealing with a customer database, etc … I still need her support.

Kathryn Phalp
I've started to work with Nozzy in 2020 for launching my business. I had a problem with a previous web designer, so I was really worried about her at the start, but it's all gone now! She is reliable and very patient. I am not a computer person, but she is! She tries hard to understand what I want to and move things forward. Of course, she is a specialist in online shops, but not only that. She works for me in many areas, such as office tools, business research, and marketing! She expresses her ideas and choices but always respects my opinions at the end. When I need her support, her response is so quick and quickly helps me out by zoom. Her price is also reasonable and easy to count. I am really satisfied with her service and recommend her.
Fiona Champion
I have been running my business since 2003. I asked a web designer to create my WordPress site and started my business from them. I thought I can upload the blogs and update the news, but after a few years, my site didn't work well. Then I've started working with Nozzy and things have changed. Updating the system and fixing all the corruptions. We created a better shopping site together and she supports me by zoom when I don't know how to. Now I tell her what I want to do, and she suggests me some better ways to do, it works really well for me. She is also in charge of stocking our merchandise in the UK. Working with Nozzy gives me some time to concentrate on my tasks. She is a great communicator and reliable person. I highly recommend her!

Kojiro Sato